Current Capital Funded Construction Projects
Active Public Works Projects
Winnequah Road Pirate Island Bridge Replacement

Updated November 23, 2021
Monona is replacing the bridge on Winnequah Rd. that stretches over the Pirate Island Channel connecting Pirate Island with the rest of Monona. This bridge has an active rating of 8 out of 100. The project includes a complete reconstruction of the current bridge in 2 phases leaving at least one lane of accessibility at all times. The project includes updating water main, adding a hydrant, roadway alignment modifications, addition of a sidewalk along the bridge, new curb and gutter, replacing driveway approaches, and replacement of pavement and landscaping.
The bid has been awarded to RG Huston.
Questions about the project should be directed to Monona Public Works Project Manager - Brad Bruun, Email: bbruun@ci.monona.wi.us 608-222-2525
Upcoming Project Schedule:
Nov. 29-Dec. 3 -
Dec. 6-10 -

* Only one lane of traffic open across bridge at any point during the project. Please take caution while driving or walking in the project zone.

** As of Aug. 9th boaters will no longer be able to travel under the bridge until late September. Boat traffic under the bridge will be limited between September - April 2022.
Bid Tab
Project Letter
Stone Bridge Park and Stormwater Improvements

The Work at Stone Bridge Park includes the construction of 2,700 square feet of concrete path, retaining walls, a high capacity inlet, 265 linear feet of storm sewer, a 3,900 square feet underground wet detention basin, grading of a majority of the 0.78 acre site, riprap at outfall and along shoreline, and a combination of turf and native restoration. The Work also includes lighting and landscaping. The project also comprises site work at the Monona Community Center. This work includes 900 square feet of new concrete walkways, new fences, retaining walls, and landscaping. Bid Alternative No. 1 includes the removal and replacement of 450 square feet of concrete sidewalk, 110 feet of concrete curb and gutter, and 200 square feet of asphalt patching.


Upcoming Project Schedule:
Project is Complete!

Questions about the project should be directed to Monona Public Works Project Manager - Brad Bruun, Email: bbruun@ci.monona.wi.us
OR Phone: 608-222-2525
Project Letter
Gateway Green and Bartels Flood Hazard Mitigation
The goal of the project is to mitigate flooding on private properties along Gateway Green and Bartels St.

The Work includes 375 LF of 4‑foot by 8‑foot box culvert storm sewer, 125 LF of 43‑inch by 68‑inch elliptical storm sewer, 320 LF of 8‑inch sanitary sewer, storm sewer junction chambers, spot curb and gutter replacement, asphalt roadway patch repair, and site grading.


Upcoming Project Schedule:

Project is Complete!
Questions about the project should be directed to Monona Public Works Project Manager - Brad Bruun, Email: bbruun@ci.monona.wi.us
OR Phone: 608-222-2525
Bid Tab
Project Letter
North Winnequah Road Speed Humps
The City has experienced many close calls with traffic, pedestrians, and bikers near the intersections of Midmoor Rd. and Winnequah Rd. and Waterman Way and Winnequah Rd. This is a heavily trafficked ped and biker area near the City's ice cream shop and one of its most popular parks.
The speed hump near Waterman Way intersection will include updated striping for pedestrian crossings and added sidewalk aprons for future sidewalk additions.
Example of the type of speed hump being installed: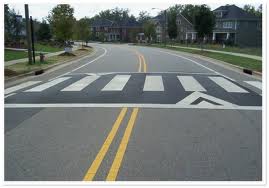 Upcoming Project Schedule:
Questions about the project should be directed to Monona Public Works Project Manager - Brad Bruun, Email: bbruun@ci.monona.wi.us
OR Phone: 608-222-2525
Bid Tab
Water Meter Upgrade and Survey

Updated May 3, 2021
The City is moving toward a new water meter program. The meters will now be able to be read remotely and have constant monitoring. This should help residents and business owners fix leaks at their facilities and manage their utility budgets better. This meter is able to be read on a monthly basis, meaning that the City will be moving to a monthly billing system for water, sanitary, and storm utility fees.
Meters installation will be ongoing throughout 2021. The City has been contracting with Hydrocorp. These installations will require entry by the City and Hydrocorp crews into resident's homes.
If you have received a letter from the City regarding the requirement to perform your water meter change, please respond immediately!
Contact Dan Stephany, Monona Director of Public Works and Utilities with any questions regarding this project.
Monona Drive Phase 4 Reconstruction (South of Broadway to HWY 12/18)

​Updated June 7th, 2021
The City of Monona is partnering with Dane County Engineering to reconstruct the stretch of Monona Drive from the intersection at West Broadway Avenue to Hwy 12/18. Partial or full closures will happen throughout the project. The project is slated to be performed in 3 phases. Dane County crews will likely begin in April 2021. Updated lists of closures will be posted to the City's website as well as on this page.
Project Schedule:
Final phases are complete, road will be striped and fully open by
June 9th
.
County's Project Page
Construction Plans
Construction Phases
​Lower Water Tower Painting

Updated May 4, 2021
Monona's smaller/lower water tower will be repainted in 2021.
Bid Tab

Monona Annual Road Maintenance Program
Chip Sealing:

Multiple roads will receive a crack fill and chip seal application in 2021. Bikers, skateboarders, drivers alike need to take care while using the roadway immediately after the chip seal is applied as the excess aggregate will be loose and can be hazardous. Once the chip seal has had time to get worked into the underlaid tar the road will then be swept to remove the excess aggregate and striped if it needs it. Chip sealing will begin on select roadways around June 1. Temporary closures of these roadways will be necessary and the contractor will work with adjacent homeowners to gain access during construction.
Map of chip seal locations
Letter to Residents

Mill & Overlay:
Project completed, final road striping to be completed by Monona Public Works

Several streets will be milled and overlaid with new pavement this year. This process includes grinding off the top layer or the entire layer of existing pavement, spot base aggregate repairs, and the laying of new pavement. This cannot be driven on until it has been properly rolled and cooled. Temporary closures of these roadways will be in effect until they are ready to be driven on. However, residents will have access out of their driveways.
Map of Mill & Overlay Locations
​




​


Atwood Ave. Road Reconstruction Planning and Design - 2026-2027


Updated - April 8, 2021
The project was not approved in the 2020 TIP for federal funding. The project will apply for federal funds in 2022 for funding in 2026.
Visit the
City of Madison
project page for more information.